Children's Dentistry – New City, NY
Setting the Foundation for a Lifetime of Healthy Smiles
At Cosmetic & General Dentistry of New City, we take pride in helping our younger patients achieve and maintain healthy smiles in a fun, lighthearted environment. Dr. Joel and Dr. Dani are a father-daughter team themselves, so you can trust that they understand the importance of good oral health in kids. We do our utmost to help your little one establish dental health habits that will set them up for a healthy smile for life. To learn more about our options for children's dentistry in New City, NY, give us a call today!
Why Choose Cosmetic & General Dentistry of New City for Children's Dentistry?
Experienced, Caring Father-Daughter Team of Dentists
We Treat Patients Like Family
Convenient Payment & Scheduling Options
Children's Dental Checkups & Teeth Cleanings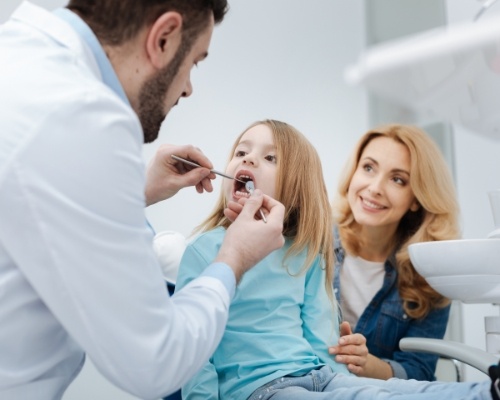 Teeth are susceptible to cavities as soon as they emerge from the gums. That's exactly why we recommend you bring your son or daughter in for an appointment by the time their first tooth erupts, or their first birthday – whichever comes first. During this initial checkup, we'll closely examine their mouth and advise you on how to care for their little smile at home. As more of your child's teeth erupt, we'll start giving them gentle yet thorough cleanings at their routine visits.
Dental Sealants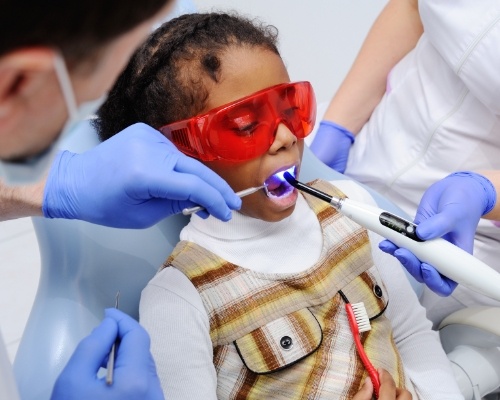 Food debris can all too easily get trapped in the pits and fissures of the molars and premolars, which are the teeth near the back of the mouth. Since kids often have a hard time reaching back there to brush and floss, plaque can build up and cause decay. An easy way to greatly reduce your child's risk of cavities is with dental sealants. By applying a thin composite resin to the chewing surfaces of your child's back teeth, we can give them an extra layer of protection against decay. Sealants can quickly be applied during your child's checkup, and they can last for almost a decade.
Fluoride Treatment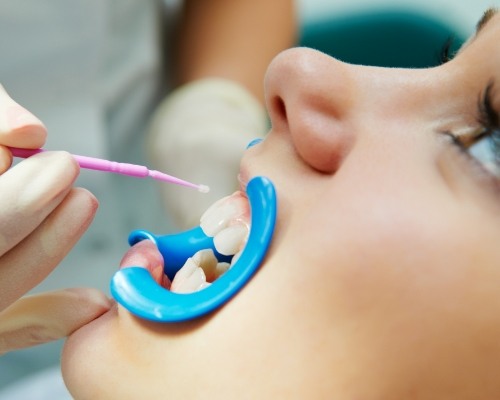 Fluoride is a mineral that occurs naturally in water, air, and certain foods. You can probably find it in your toothpaste, and it's even added to most public sources of drinking water because it has been proven to lower the risk of tooth decay. Kids can especially benefit from fluoride, as it strengthens their enamel while their teeth are still developing. Once we're done with their cleaning, we can apply a topical fluoride gel to your child's pearly whites within minutes. This fast treatment is one of the most effective methods of preventing tooth decay between checkups.
Tooth-Colored Fillings for Kids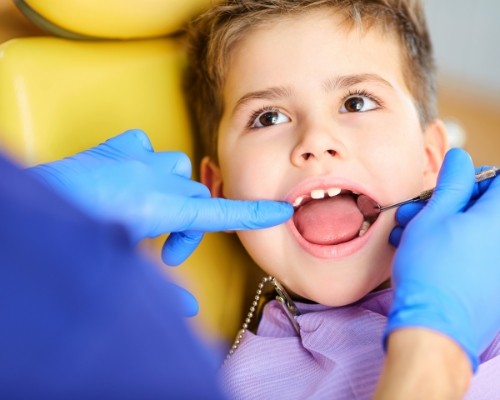 Although we try our best to help your child avoid cavities, we understand that they can still happen. To prevent the tooth from becoming even further decayed or damaged, we can repair it with a tooth-colored filling. Instead of metal amalgam, we use a natural-looking composite resin to restore the tooth to its original structure and function. Not only do tooth-colored fillings blend in with your child's grin, but they can easily last for ten or more years.
Nitrous Oxide Sedation Dentistry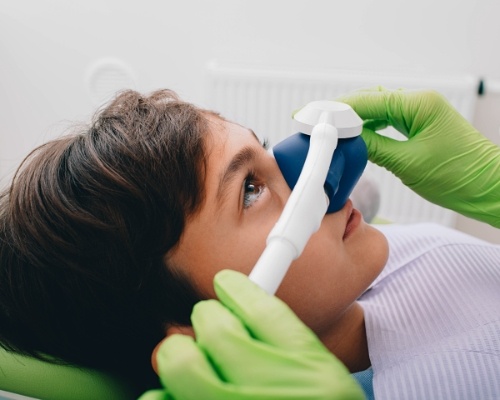 We know that dental offices can be scary for kids, which makes it nearly impossible for them to get the care their smiles need. If your child deals with dental anxiety, we may recommend nitrous oxide sedation. All we do is place a small mask over their nose and have them inhale a colorless, odorless gas (better known as "laughing gas") that helps them relax. Once we take off the mask, your little one should be back to normal in minutes. When administered by trained professionals like Dr. Joel and Dr. Dani, nitrous oxide sedation is completely safe!
Athletic Mouthguards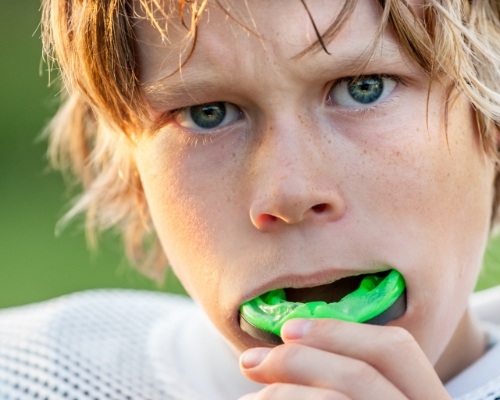 Is your son or daughter a future professional athlete? To keep their precious smile intact as they practice and play, they should always wear an athletic mouthguard. While the one-size-fits-all mouthguards from the store are uncomfortable and sometimes ineffective, our team can give them a mouthguard designed to fit their unique smile. As a result, it will deliver greater protection while allowing for easier breathing and talking.