Replace Missing Teeth – New City, NY
Enjoy a Full Set of Pearly Whites Again
Missing even one tooth can make it hard smile confidently, speak clearly, and chew food properly. These problems only worsen when you've lost several or all your teeth. Luckily, there are plenty of ways that our team at Cosmetic & General Dentistry of New City can replace your missing teeth. To learn which of our options to replace missing teeth in New City, NY is right for you, contact us today to schedule a consultation with Dr. Joel or Dr. Dani!
Why Choose Cosmetic & General Dentistry of New City for Tooth Replacement?
Partnered with Local Oral Surgeons for Dental Implant Placement
Lifelike, Long-Lasting Materials Used
Experienced, Compassionate Dentists & Team
Dental Bridges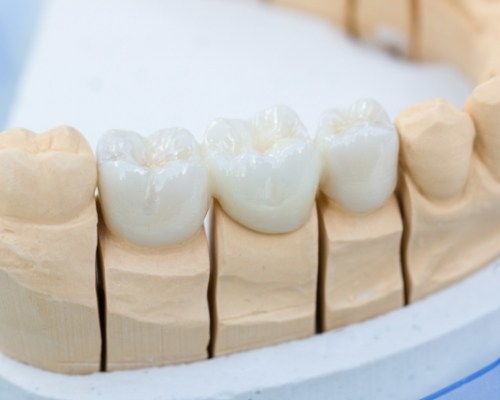 A dental bridge can bring back one or even multiple missing teeth in a row. This prosthetic consists of a specific number of artificial teeth with a dental crown at each end. The crowns are fitted over the natural teeth that are adjacent to the empty space in your mouth, thereby "bridging" the gap! With the right care, you can expect your dental bridge to provide you with a healthy, complete smile for a decade or longer.
Dentures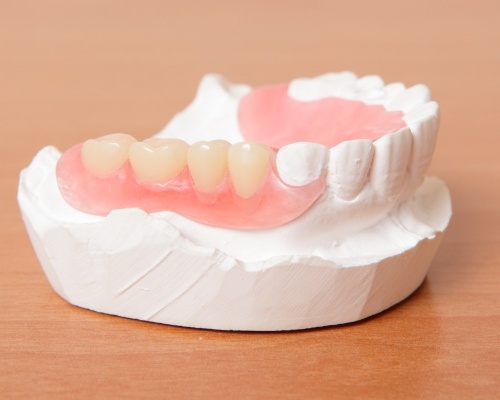 If you've lost several or all your teeth, you'll be pleased to know that we offer state-of-the-art dentures. By customizing several ceramic replacement teeth onto a gum-colored acrylic base, we can instantly restore all your missing teeth at once. Partial dentures seamlessly fit between your remaining teeth via a metal framework, while full dentures sit on your gums with natural suction and denture adhesive. Both options can revitalize your smile and simplifying daily activities like chewing and talking.
Dental Implants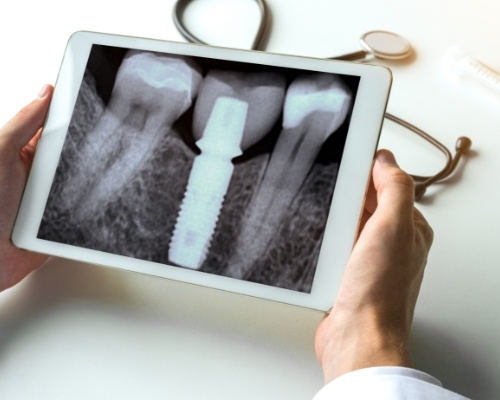 For permanent tooth replacement that feels just like the real thing, you may want to consider dental implants. Once these titanium posts are surgically placed into your jaw, they act as tooth roots, providing a reliable foundation for a crown, bridge, or denture. No matter how many teeth you're missing, dental implants can complete your smile and deliver benefits that other solutions cannot, including rock-solid stability and a potential lifespan of 30+ years.