Meet Your Friendly Dental Team – New City, NY
A Compassionate, Friendly Dental Staff
Our team loves to greet new people to our dental office and watch their smiles improve over time. You can count on us to provide a dental experience that caters to your needs right from your first appointment. We encourage you to speak to one of our team members if there's something you need or if you have a question that needs to be answered. We're looking forward to forming a genuine relationship with you as you continue to visit Cosmetic and General Dentistry of New City.
Dona, Practice Leader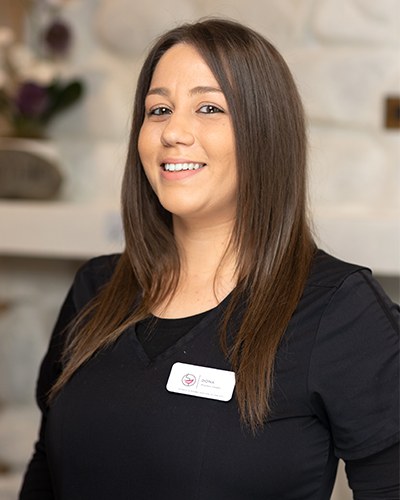 Dona enjoys the dental profession because she's able to meet and help new people every day. Most patients come in feeling nervous or afraid, but the whole team does a great job of reassuring them and creating a pleasant experience! She also greatly enjoys helping patients overcome financial concerns and discover a custom payment plan that works for them.
Dona is happily married to her best friend Labinot, and they have a beautiful daughter named Janina and a handsome little guy named Ari. Outside of working hours, you can usually find walking around the neighborhood with her puppy Rocky, having ice cream at Kups N Kones, and simply enjoying time with loved ones.
Amanda, Scheduling Coordinator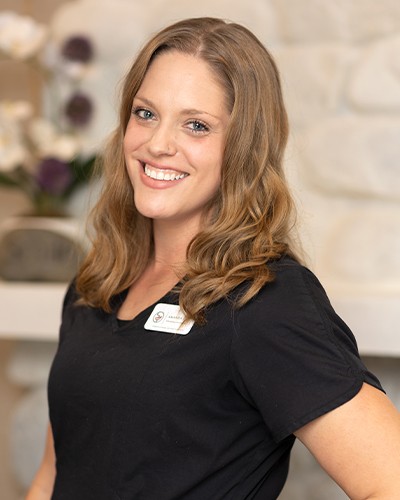 Amanda has been working in the dental field for almost a full decade so far. A New City native, she attended Manhattan College and has a master's degree. Today, what she enjoys most about her work is our amazing team – everyone gets along so well and helps each other every day!
Amanda and her husband Keith have two young daughters named Leyden and Quinn at home. Some of her favorite hobbies include traveling, going to the beach, reading, being outdoors, trying new restaurants, playing sports (especially volleyball), and spending time with family and friends.
Brianna, Front Desk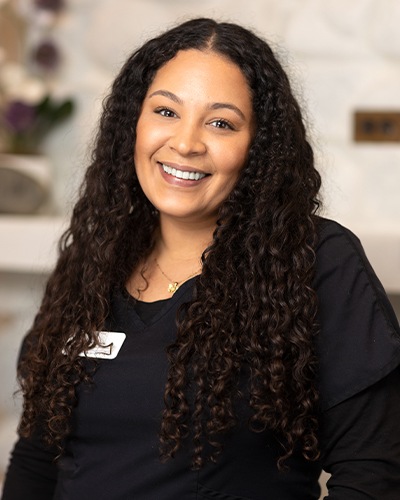 After studying at the Fortis Institute, Brianna got her start in the dental field in 2016. Her love of helping people definitely shines through here at our dental office!
Originally from Sloatsburg, Brianna lives with her boyfriend Donald and their beautiful daughter Eliyana. Outside of work, you can pretty much always find her with her family, hanging out at the beach during the warm weather or baking sweet goodies together at home. When she's alone, one of her favorite hobbies is taking long rides with scenic views.
Denise, Dental Hygienist
Denise's dental experience spans almost two full decades so far. A New City native, she completed her training at Bergen Community College and is also certified in laser dental hygiene. Today, what she likes most about her job is the wonderful environment and team that allows her to achieve her goals as a hygienist: delivering excellent care and maintaining healthy, beautiful smiles! She always looks forward to meeting patients and giving them the best experience possible.
Denise and her husband Ryan have three kids named Kayla, Mia, and Dean, with another little girl on the way at the end of 2021! The last member of their family is a Blue Heeler pup named Blue. In her spare time, she enjoys traveling, gardening, going on food adventures, and making happy memories with loved ones.
Delsi, Dental Hygienist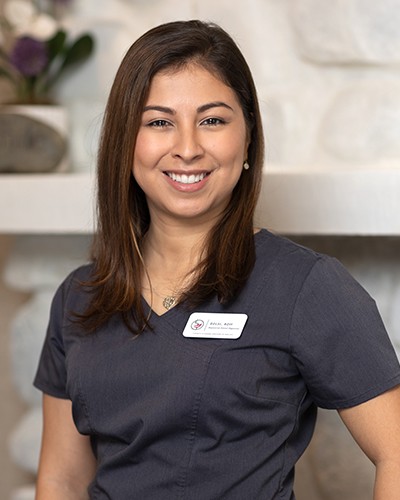 Delsi is from Nyack and studied at Bergen Community College. Today, she's been working in dentistry for 10+ years! As one of our hygienists, she always goes the extra mile to ensure that our patients are well taken care of and have all their questions about oral hygiene answered.
Outside of working hours, Delsi spends plenty of quality time with her son Ethan and husband Chris. Some of her favorite hobbies include gardening and painting.
Jeanine, Dental Hygienist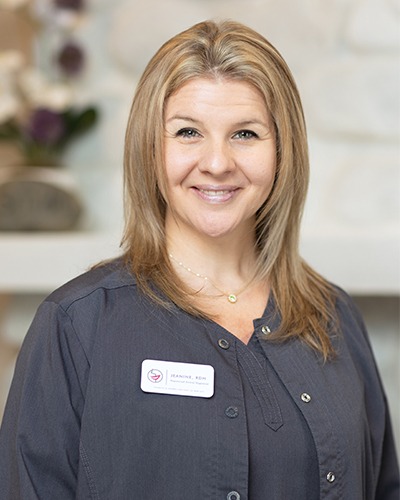 Originally from Rockland, Jeanine has been working in dentistry for 20+ years so far. One of her favorite parts of this position is being able to help nervous patients feel at ease and see first-hand the amazing transformation in their oral healthcare with regular visits and good homecare!
At home, Jeanine is married with three kids and two dogs. As a family, they love going to the beach, attending the boys' hockey games, and spending movie nights together. As for personal hobbies, she likes riding her Peloton, reading, cooking/baking, and trying new places to eat.
Patty, Dental Hygienist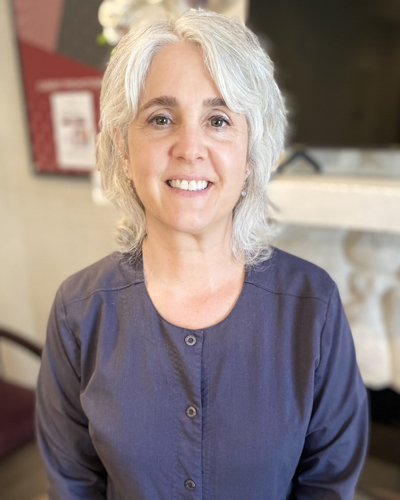 Patty has been in dentistry for over 30 years. First, as a dental assistant who finally went on to become a dental hygiene professional. Her only regret is she did not do it sooner! She has a wonderful husband and two beautiful grown daughters. She is an empty nester now and is embarking on a new journey!
Griselle, Dental Assistant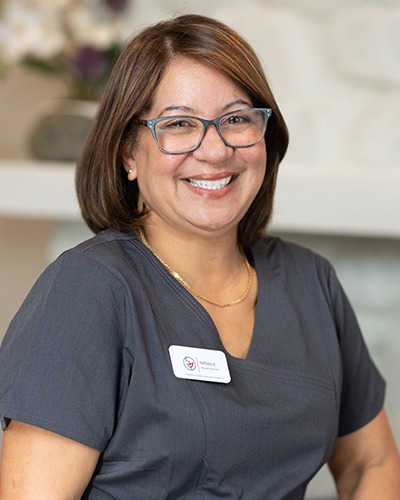 Griselle's career in the dental world impressively spans over 40 years! She has advanced training in Kor Whitening and Invisalign. What she enjoys most about her work is getting spend time with such wonderful people here at the dental office.
Originally from Puerto Rico, Griselle is married with two children. In her spare time, she loves cooking and baking.
Samantha, Dental Assistant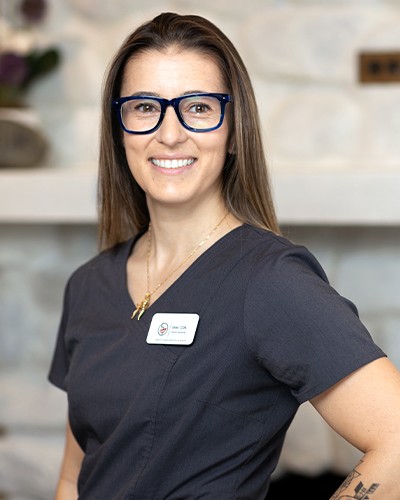 Originally from here in New City, Samantha studied dental assisting at the Dental Studies Institute of New Jersey. Today, her career in oral healthcare spans almost 10 years. She loves meeting new people here at the dental office, as well as being able to help patients understand and learn all about the importance of dental hygiene.
Samantha is very close with her family, which includes her brother (a Marine who is based overseas in Japan) and her parents. She also recently got engaged to her best friend and has an adorable, very energetic puppy at home! When she isn't busy at work, some of her favorite hobbies include powerlifting and hiking.
Iryna, Dental Assistant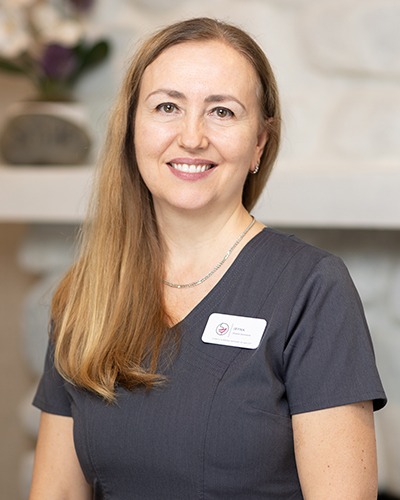 Iryna studied at the New Jersey Health Professions Development Institute; today, she has been a part of the dental world for well over a decade! She loves helping our dentists improve patients' smiles and their quality of life. Plus, there's never an end to new technologies, techniques, and knowledge!
Iryna actually hails from Ukraine, having attended medical college there before coming to the United States and becoming a citizen. Today, she is a proud wife, mother, and new grandmother! Away from the dental office, she enjoys taking care of her grandchild, knitting, traveling, and staying active in the Ukrainian community in Rockland County.
Yirangely, Dental Assistant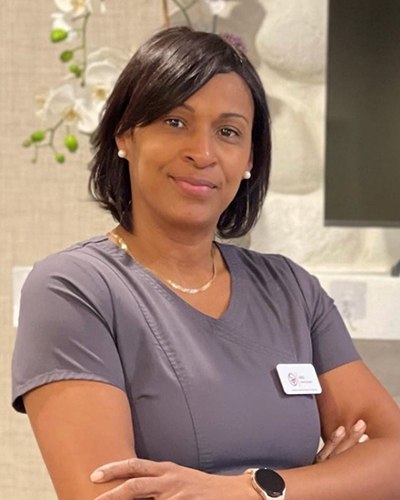 Yirangely hails from Puerto Rico and has been working in the dental world for over 15 years now. She earned her education at the White Plains Dental Assisting School. For her, the best part of this job by far is getting to work alongside the talented doctors. She learns new things from them every day!
At home, Yirangely has a big, loving family that includes her husband and five children. In addition to spending time with loved ones, she enjoys going to water parks, camping, cooking, and listening to Spanish music when she isn't busy at the dental office. She's also passionate about kickboxing!