Emergency Dentistry – New City, NY
Fast, Reliable Care for Hurting Smiles
Dental emergencies can occur for a variety of reasons, but they all have one thing in common: they need urgent treatment. Delaying emergency dental care can cause the issue to worsen, resulting in further pain and consequences for your oral health and even your overall well-being. When an urgent dental problem strikes, call our team at Cosmetic & General Dentistry of New City first thing. We'll do our utmost to get you an appointment with Dr. Joel or Dr. Dani later that same day, so we can get your smile back on track with emergency dentistry in New City, NY.
Why Choose Cosmetic & General Dentistry of New City for Emergency Dentistry?
Same-Day Emergency Dental Appointments Available
Patients of All Ages Welcome
Flexible In-House Dental Payment Options Offered
How to Handle Common Dental Emergencies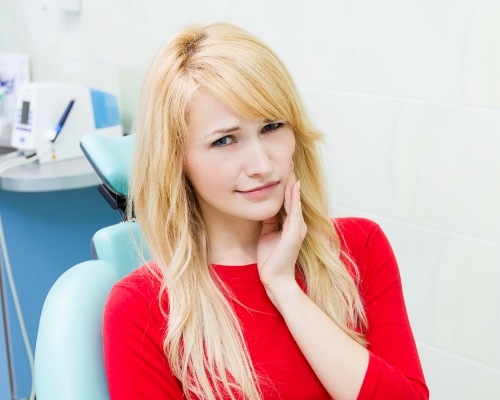 Whatever the cause of your dental discomfort – or even if you're unsure whether you truly have an emergency – please contact us right away just to be safe. One of our friendly team members will determine how soon you need to come in and can schedule an appointment from there. We can also provide you with first-aid tips to handle your situation in the meantime. That advice may look something like this:
Toothaches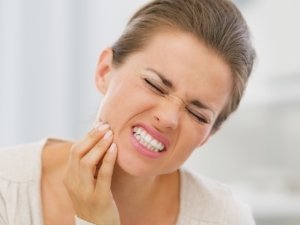 An intense, persistent toothache often indicates an infection deep within the tooth. You can temporarily ease the pain by taking over-the-counter medications like ibuprofen as needed. Make sure to NOT place the pill directly to the area, as it could irritate your gums and worsen your discomfort. Holding a cold compress to the side of your face in 10-minute increments can also reduce pain as well as swelling.
Chipped/Broken Teeth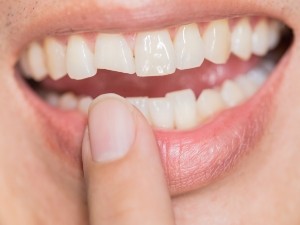 If you're able to locate the broken-off part of your tooth, then clean it off and bring it with you to your appointment. Until then, be careful around the remaining tooth. If there are jagged edges, you can place a small piece of sugarless chewing gum or orthodontic wax over the tooth to prevent it from scratching your tongue, your lips, or the insides of your cheek.
Knocked-Out Tooth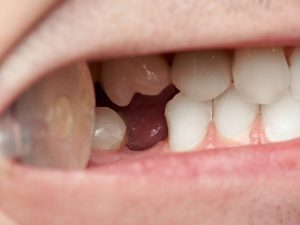 If your tooth has been fully dislodged, call our dental office immediately. The sooner you reach us, the higher the chances are that our dentists can save your tooth. Pick up the knocked-out tooth by the crown (avoiding the pointed root) and rinse it off with lukewarm water. Do NOT dry it off. Try to reinsert the tooth back into its empty socket and gently bite down on it until you can get to our dental office. If this isn't possible, place the tooth in your cheek pocket or a container filled with milk and bring it with you.
Lost Filling / Crown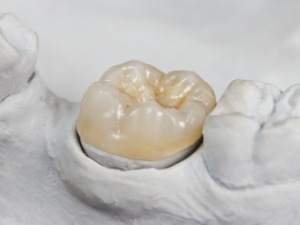 Run your lost crown or filling under lukewarm water to rinse off any debris. Using a small dab of toothpaste, petroleum jelly, or denture adhesive, you can temporarily place it back onto your tooth. This solution isn't permanent, though. To avoid infection and further damage to the tooth, your restoration will need to be repaired or replaced by our dentists.
How to Prevent Dental Emergencies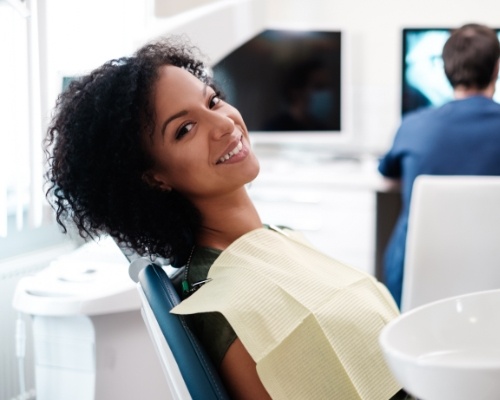 While dental emergencies are often unavoidable by their very nature, there are some precautions you can take to significantly reduce your likelihood of experiencing one. These include things like being careful when chewing extremely hard foods, maintaining your regular oral hygiene and dental checkups, and avoiding bad habits that could harm your teeth.
Cost of Treating Dental Emergencies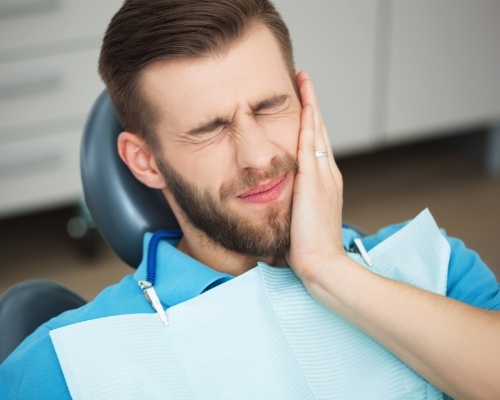 The specifics of dental emergencies can vary widely from one patient to another, and so will their treatment costs. For that reason, it's essentially impossible for us to give you a cost estimate until we've examined your mouth and determined the root cause of your problem and the procedures required to fix it. Once we've done that, we can discuss payment options, such as dental insurance and third-party financing. Rest assured that in many cases, your payment is not due in full at the time of service; we're flexible when it comes to splitting up your treatment costs into budget-friendly installments.
Root Canal Therapy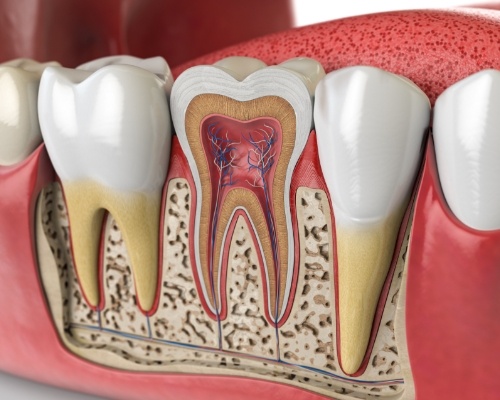 Despite its scary reputation, root canal therapy is designed to relieve tooth pain, not cause it! When the pulp at the inside of the tooth (which houses the tooth's nerves) becomes infected, it can result in a world of pain. Root canal therapy lets us target the infection by removing the pulp, preserving your natural tooth. Plus, getting a root canal doesn't feel any more uncomfortable than getting a cavity filled, thanks to modern anesthetic techniques.
Tooth Extractions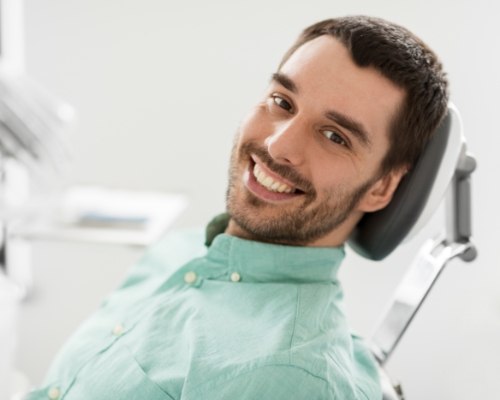 We'll always do our best to save your natural smile, but in some cases, a tooth is so damaged that extracting it would be the best option for your oral health. In this case, we'll make sure you're fully comfortable before carefully removing the tooth. After your procedure, we'll personally follow up with you over the phone to ensure you're recovering well. Once you've healed, we can discuss your options for replacing your extracted tooth.